FREEDOM DEAL: The Story of Lucky
Khoun Darith - LUCKY
KHOUN DARITH ('LUCKY') - Darith was selected to play the role of Lucky after auditioning over 100 participants through an open call process in Phnom Penh, and through referrals stemming from that. He is currently (7/2013) a third year student majoring in "Ye Ke Drama " at the Royal University of Fine Art. He has six siblings and continues to act in local productions on screen and on the classical stage in Cambodia.
Polynn Sok - the Travelling Wedding Musician  
POLYNN SOK ('NUON' the Travelling Wedding Musician) – Polynn currently works as a professor at the fine art secondary school, training students in acting and performing techniques for classical and local productions. since 1992 until present.Prior to his participation in 'FREEDOM DEAL: The Story of Lucky', he played the leader of a group of prisoners in a Japanese-American co-production. He also was featured in another movie produced by CBN called "A 1000 Year Of Killing Field". Finally, he has also acted in a range of local spots for the Ministry of Health and the Cambodia Womens' Center.
Sok Socheat - Lon Nol Commanding Officer
Socheat has worked for the past 12 years with the Senate of the Kingdom of Cambodia, currently working as Director of the Legal Department of the Secretariat General of the Senate. Initially participating in the FREEDOM DEAL project as a provider of period vehicles, he demonstrated a natural aptitude for acting in this particular role and was immediately cast! He has a Bachelor of Social Human Science in Khmer Literature and a Bachelor of Social Science in Public Law.
RAN LUN - The Supernatural being (known in Cambodia as an 'ARB' - Sounds like "Ahpp")
RAN LUN (The Supernatural 'Arb') – Ms. Ran Lun is a longtime participant in a variety of projects by Camerado SE Asia (producer of FREEDOM DEAL), and makes her onscreen debut in FREEDOM DEAL: Story of Lucky. She hails from the Cambodian countryside where some still claim to see 'Arbs' to this day.
TEAM DETAIL – CREW & ADVISORS
PHUN SOKUNTHEARITH (Assistant Director & More) – Rith, aka Mr. Tol, has been associated with Camerado SE Asia since 2008 through his work as a co-organizer and associate producer with another Camerado project, CamboFest, Cambodia Film Festival. In 2010, Rith was invited to participate at the DW Akademie Deutsche Welle film festival training program at the Berlin Film Festival and Market. Rith has contributed significant story elements while assuming the role of co-director on the Freedom Deal effort.
TIENG RATHA (Sound recordist, Associate Producer, Fixer Translator, & More) - Ratha operated near-perfect sound in the field under very rugged and challenging conditions for the FREEDOM DEAL movie project and doubled as a translator and editing assistant on the project during post production. His experience as an audio technician at the Pannasastra University Radio Talk Show proved invaluable in this regard. He is now also involved at the PUC Institute Leadership program.
JASON ROSETTE (aka Jack RO) Writer-Director - FREEDOM DEAL writer-director Jason Rosette, aka "Jack RO", is a media producer and filmmaker from the US who lived and worked full time in Cambodia between 2005 and 2013, and continues to work in the region. on a frequent basis. He has a BFA from New York University (Film & TV) and an MA from the Royal University of Phnom Penh; See his partial Filmography and IMDB.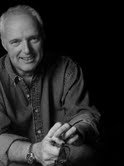 ALEC CESCHI (Co-producer) – Alec has a wealth of knowledge in documentary filmmaking, television and drama. Camerado Movies and Media had the pleasure of coordinating and fixing for Alec on a shoot of his in Cambodia several years ago, and looks forward to another bountiful collaboration on the 'Freedom Deal' effort. Alec is based in London, where he runs both production and post-production companies. He regularly travels throughout Europe and to Asia to advise with filming, technical and productions matters.
MIYHUN KIM (Composer) – Hailing from Korea, Ms. Miyhun Kim studies at USC school of Cinematic Arts in Southern California. She lives in Los Angeles, and continues to be very active in producing striking original compositions for motion pictures and other media.
MICHAEL MARTIN (Visual FX) – Visual Effects artist Michael Martin is a First Nations Canadian from Toronto. His work extends from 3D Animation, Graphic Design, video editing, digital compositing, web design and when he has time, playing in a band. Previous work includes the 2001 National Aboriginal Achievement Awards, and New Blood Entertainment's "Insight of Evil" (2004) and the upcoming "The Epidemic" (2013) to name a few.
SOMA SEREI NORODOM (Local PR & Outreach) – Soma was born on October 29, 1969, in Phnom Penh, Cambodia. In April 1975, Soma and her family arrived in the U.S. and resided in Long Beach, California. Soma holds a Bachelor of Arts Degree in Telecommunications & Journalism, with an emphasis in News and Public Affairs in 1993, and has completed the Master's Program in Mass Communication in 1996 at California State University, Fresno. In June 2010, Soma moved back to Cambodia, where she is currently writing a book about her father, and the Norodom, the Royal Family of Cambodia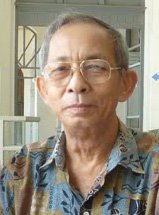 YVON HEM (Project Advisor) - [NOTE: Legendary filmmaker Yvon Hem passed away in August 2012; when we last spoke, we'd invited him to attend the initial casting sessions for the Freedom Deal short movie version (*the Story of Lucky). We keep his memory alive here as the great and friendly pioneer of cinema he was. His original capsule blurb remains intact, below...]
'Golden Age' Cambodian filmmaker Yvon Hem acted as story consultant and advisor for the Freedom Deal effort. "Yvon worked as a set designer on Marcel Camus´ little-known movie L'oiseau de paradis (1962) that was shot with amateur actors in Cambodia as a successor to his internationally highly successful Orfeu Negro (1959). Yvon went on to teach himself film making by reading how-to-books, and made some of the most beloved films of the "Golden Age of Khmer Cinema" during the 1960s and early 1970s, including Sovannahong and Abul Kasem." (from the Southeast Asia Cinema Studies Institute blog)
ARNOLD E. TOOLE (Legal Advisor) - Arnold has been practicing law since 1992. Currently based in the United States, he has also worked extensively in Southeast Asia. He concentrates his practice in corporate and commercial matters, contracts, real estate, entertainment law, and employment law. See the Toole Law website for more information.
ROBERT "BOB" LEWIS (US Period Story consultant) - a founding member (along with Gerald Casale and Mark Mothersbaugh) of the New Wave band DEVO. He graduated from Kent State University shortly after the Kent State shootings on May 4, 1970, and currently writes commentary on cultural and political issues.
KAMI LENNOX (Development & International Outreach) – Creatively and significantly involved in much of the development and international outreach during the early stages of the FREEDOM DEAL movie project, Kami Lennox also maintains an understanding of current technology with reference to video, audio, editing formats and equipment used.
MATTHEW CARON (Cambodian Music Consultant) is a writer, filmmaker and visual artist livingin Brooklyn, New York. Mr. Caron was key researcher of filmmaker John Pirozzi's upcoming 'Golden Age' Cambodian feature rock docu, 'Don't Think I've Forgotten (Cambodia's Lost Rock and Roll). He is currently the host of East Village Radio's 'Bim Bam Room', under the handle of Your Friend Matthew.
CREDITS LIST
FREEDOM DEAL: The Story of Lucky (2013); Drama, RT 24:48
An episode from the larger 'FREEDOM DEAL' project
A Movie by Jason 'Jack RO' Rosette
CAST
KHOUN DARITH…Samnang ('Lucky')
SOK POLYNN…Nuon the Musician
~ with ~
Sok Socheat…Lon Nol Officer
Pran Sareoun…Jeep Driver
Aran Lun…The Ghost (Local Version)
Chum Sameth…Bicycle Man Refugee
Nin, Jay, Pen, Vanny & Uncle Oun…Refugees
US Diplomatic & Military Personnel…Feature Version, TBA
Vietnamese Military Personnel…Feature Version, TBA
Cambodian Diplomatic & Military Personnel…Feature Version, TBA
CREW & PRINCIPALS
Written, Edited, Produced and Directed by JACK RO
Co-Produced by ALEC CESCHI
Cinematography by JASON ROSETTE
Consulting Producer JUDY HENRY
Original Music by MIYHUN KIM
Tro Khmer Music TOEU VORN
Visual FX MICHAEL MARTIN
Mechanical FX JASON ROSETTE
Assistant Director PHUN SOKUNTHEARITH
Location Sound & Coordinator TIENG RATHA
Transportation SUONG SAMBATH & PRAN SAREOUN
Local Publicity and Outreach (Cambodia) SOMA NORODOM
International Outreach & Development Associate KAMI LENNOX
Associate Producer PENG SOKENIN
Thanks to the Village Chief GONG LIEN
Some Sound Effects Courtesy FREESFX www.freesfx.co.uk
Permits through the Department of Cinema and Diffusion, Ministry of Culture and Fine Art, Phnom Penh Cambodia
CONTRIBUTORS
BONG CINEMA
Alec Ceschi
CHAMPIONS
Rolando Dubioso * Mary Mac Rosette * Anonymous
BENEFACTORS
Brad Howard * Judy Henry * Sara Caldwell
PATRONS
Jesper Kumberg & the Kumberg Family
PARTICIPANTS
David Rogers * Arnold Toole * Chris Thrall * Ian Baird * Jules Ryan * Scott Eriksson * Alan Swain * Jim Zetwick * Tim Merrill * Walter Gorey * Nathan Collett
CONTRIBUTORS
Alexandra Rohrer * Linda Nelson * Joseph Culp * Mike Chinea * Dawn Mikkelson * Michael Ross * Richard Goldstein * Anonymous * Peter Allen
FRIENDS
Mark Hutson * Sashwati Talukdar * Lisa Meri * Jim Rieder * Kristen Daly